Textastic for iPhone is out, win a free copy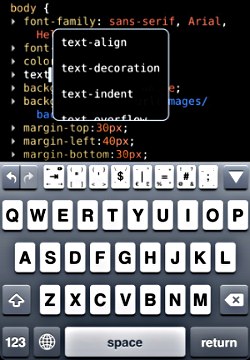 I reviewed Textastic recently, and had a lot of good things to say about it. Textastic for iPhone is now available as a separate application, and it boasts all of the features of the iPad version. If you want to edit code/Markdown on the go, this is an amazing app.
I happen to have five copies to give away, thanks to Alexander Blach, developer of Textastic. If you'd like a chance at a copy ($9.99 value), just leave a comment on this post. I'll be drawing winners on Monday, August 27th at noon. The selection process is completely random, so any comment will get you entered. Multiple comments from the same author will be automatically culled to a single entry, so no point in cheating.
If you're anxious, or you enter and don't win, Textastic is still on sale at $4.99 US for the next week or so (50% off).
Unfortunately I must exclude Canadian residents from the drawing. It's not personal.