iOS App Giveaway: WriteUp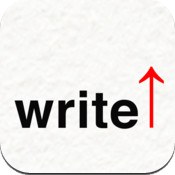 As part of my Thanksgiving holiday giveaways, I have five promo codes for the iOS Markdown editor, WriteUp. It's a slick Dropbox-powered editor for both iPhone and iPad that I recently reviewed. It's definitely worth a look if you want to edit Markdown files on the go.
Leave a comment for a chance to win one of five WriteUp promo codes ($3.99). Winners will be drawn on Tuesday, November 29th at noon!