Single-keystroke Instapaper in Google Reader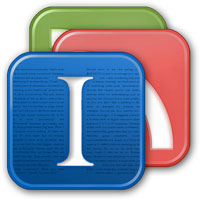 This was a quick plugin I put together last night when I got too frustrated to work on my actual jobs. It lets you define a single shortcut key which, after you input your Instapaper username and password, will let you send the currently-selected article in Google Reader straight to Instapaper. It works fine with themes like Helvetireader (Safari extension), and functions in both list view and expanded view.
Click below to download, unzip the extension and double click it to install. Head for Preferences->Extensions and set up your Instapaper username and password, and pick a hotkey. The default hotkey is "i", which doesn't interfere with existing Google shortcuts. Tailor to taste.
The only issue I'm having right now is that it doesn't fail properly if you have an incorrect user/pass combination. It tells you it succeeded, but doesn't post to your account. I'll have to add a verification step at some point in the process. For now, if things aren't showing up in Instapaper for you, check your username and password in the Extensions preferences. Be sure to check out Instapaper Beyond, too!
Download: