Pixa giveaway, get it while it's hot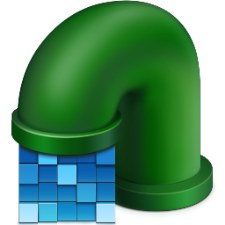 Pixa is an awesome new Mac app for organizing images and graphics. I'm personally using it to index and browse my (rather large) collection of icons and UI elements. It recently became available in the Mac App Store, and Shiny Frog has provided a couple of free promo codes for you. Details at the end of the post!
Pixa gives you projects, folders and and icon view of folder contents. It has Quick Look support, sharing options, format conversions and more. It also has Live Folders, which will track folders of images on your drive and sync them automatically. Not unimportantly, it has a gorgeous interface.
I mentioned Pixa on an episode of Systematic a little while ago, and it made my "Picks of the week" list. Have a shot at one of the promo codes by leaving a comment below. Two winners will be randomly selected on Monday, November 26th at 12pm CST. Open to everyone except Canadians. You know what you did1.
Check out the Pixa website and on the Mac App Store for more info.
I love you. It's just your legal restrictions on raffles and giveaways that get me. ↩